Website design images serve much more of a purpose than making your design look good.
If they are used effectively, your business can gain a lot more traffic and therefore conversions, whether that be making sales or gaining enquiries.
This is because, according to John Medina, when people hear information, they're likely to remember only 10% of that information three days later. However, if a relevant image is paired with that same information, people retained 65% of the information three days later.
Why Are Images Important on a Website?
See More Views and Clicks
So, why images? Images are powerful in a way that they not only attract our attention, but also spark emotions and draw us in. Because of this, if your website has appealing images, people will become more emotionally invested and involved, therefore viewing and clicking through your website. In a Skyward study it saw content with relevant photos or Infographics saw a 94% increase in page views versus content without images.
User experience is improved by using images as they help to present information in a more digestible way by breaking up the content as well as contributing to the storytelling process. By enhancing user experience with suitable images relevant to the content, you will increase user retention on your website and decrease bounce rates. This way, you stand a greater chance of capturing a user's details, or converting directly into sales!
Bring Your Product to Life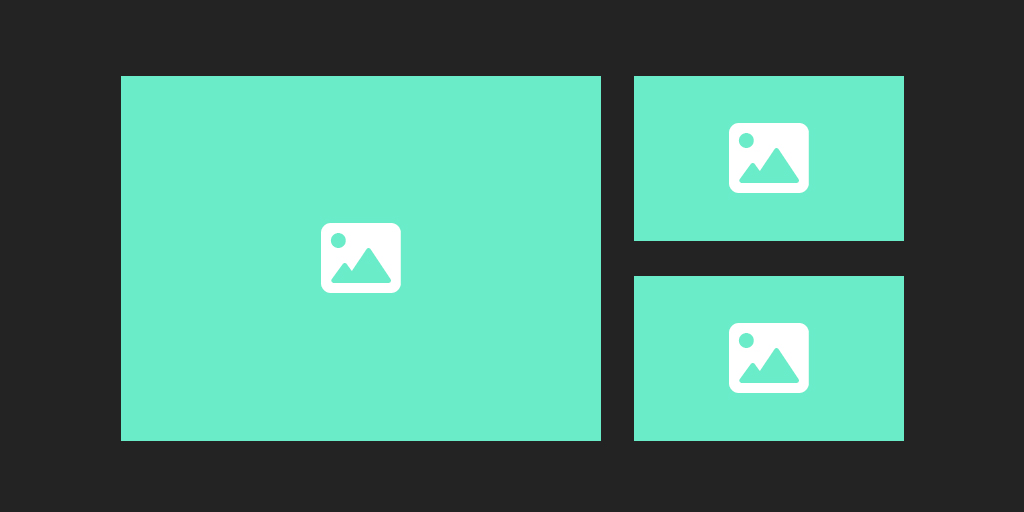 Of course, content is essential to explain your products or services, but images help you reinforce this information. 65% of the population are visual learners, so by giving your visitors the power to visualise your products and services, they will then imagine utilising them. This results in a greater opportunity for sales, to highlight your brand and make your offering a lot more memorable.
Also, according to a survey by Adobe, 67% of consumers consider high-quality images for website to be very important when making a purchase online. Using your own photos rather than stock photos will make a significant different too. It's all well and good describing every aspect of a product or service, but using images caters to our short attention spans and helps bring your offering to life. Did you know the human brain can process entire images that the eye sees for as little as 13 milliseconds? Compare that to reading a paragraph, website images are much more effective.
Gain Higher Search Engine Ranking
Did you know that website images can benefit your indexing on search engines? According to Photutorial's data, there are an estimated 136 billion indexed images on Google Image Search in 2023 and the number of indexed images could reach 382 trillion by 2030. The captions that you label your images with is more content for SEO purposes. If it is a genuine description of the image, with some added keywords incorporated, the content will show up for both web and image searches, giving you more opportunity to be found.
Why do we add images to web pages? To engage visitors, to help users understand content better therefore informing them and answering their questions. All of these things result in a better user experience which is a significant ranking factor for Google. To enhance this even further, make sure your images are:
Relevant to the content and have purpose
Original photos rather than stock images
The correct file format for your website
Compressed in order to reduce page load times
Compliant with Image Title Tags, Alt Text, and ARIA Tags
Fuel Social Media Accounts
Social media is extremely important for all businesses nowadays, and imagery has an impact on your position on all platforms. More people are going to interact with your social media posts if you include images; a study by BuzzSumo found that Facebook posts with images receive 2.3 times more engagement than those without images. This is because they create an emotional trigger leading to a response, such as a 'like', a 'comment' or a 'share'. This engagement is significant in order to promote your business and encourage more visitors.
So, the importance of images extends from your website to your social media profiles. If you are creating original imagery for your online presence, this can be used in your content marketing strategy and continue engaging users wherever they may interact with you. They will give your audience a better understanding of your business and make a long-lasting impression. It's true that a picture is worth a thousand words and where there's a character limit or an image-based platform, you can still get your message across using custom graphics.
Website design images provide you with a lot more opportunities to attract new visitors and drive more conversions. They have the power to show potential customers you're professional and dedicated to deliver high quality in everything you do. If you have any questions about sourcing imagery or you would like to talk to an expert about your website visuals, contact us today – 01473 934050 or hello@logicdesign.co.uk.